PNH symptoms are driven by complement-mediated hemolysis
---
The dysregulation behind the disease
---
In PNH, uncontrolled complement activity driven by the alternative pathway leads to hemolysis of RBCs lacking the complement-regulatory proteins CD55 and CD59.1,5
Proximal Complement
Factor B, Factor D, and C3 are components of the proximal complement system required for the generation of C3 convertase in an amplification loop that results in both IVH and EVH.
Terminal Complement
In the terminal pathway, C5 triggers the membrane attack complex (MAC) resulting in IVH.9,10
The pathophysiology of hemolysis in PNH is more complex than once believed
---
Ongoing hemolysis can be due to several factors:
Incomplete blockade of C5 in terminal complement inhibition, in some patients, can lead to IVH and potential breakthrough hemolysis (pharmacokinetic breakthrough)10-12

Breakthrough hemolysis can be caused by infection or inflammation (pharmacodynamic breakthrough)10-12

EVH is not addressed by, and is a potential consequence of, terminal complement inhibition1,4,11

Bone marrow failure is also implicated in hemolysis13
Markers that indicate hemolysis (IVH and EVH)11,14:
*DAT, direct antiglobulin test. Performed in patients treated with a C5 inhibitor.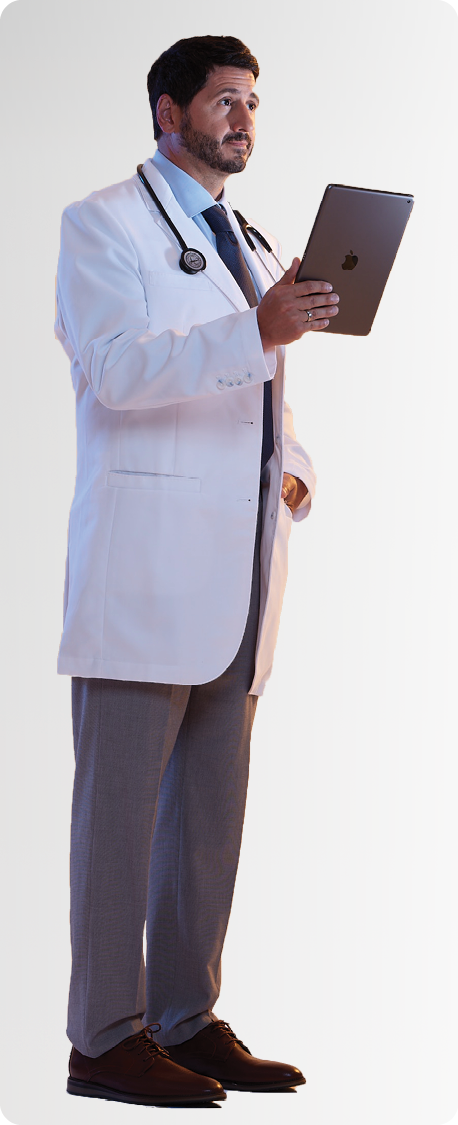 EVH is not addressed by, and is a potential consequence of, terminal complement inhibition1,4,11
Preliminary studies suggest terminal complement inhibition induces C3 fragment deposition on PNH RBCs. The C3 fragments trigger destruction of the cells by macrophages, making EVH a potential consequence of terminal complement inhibition.1,4,11
 
One in vivo study (N=56) found no evidence of C3 on the RBCs of untreated patients, but found C3 on PNH RBCs of all 41 patients treated with a terminal complement inhibitor11

 In another in vivo study, 68% of patients (21/31) treated with a terminal complement inhibitor were DAT positive, while 8% of untreated patients (3/39) tested positive in a DAT4

 Additional studies are needed to further understand the impact of terminal complement inhibition on EVH
Ongoing hemolysis and treatments can impact patients1,16
Help your patients navigate PNH
Explore medical expert perspectives on PNH
PNH, paroxysmal nocturnal hemoglobinuria. 

References: 1. Dingli D et al. Ann Hematol. 2022;101(2):251-263. 2. Brodsky RA. Blood. 2014;124(18):2804-2811. doi:10.1182/blood-2014-02-522128 3. Cançado RD et al. Hematol Transfus Cell Ther. 2021;43(3):341-348. 4. Hill A et al. Haematologica. 2010;95(4):567-573. 5. Bektas M et al. J Manag Care Spec Pharm. 2020;26(suppl12b):S3-S8. doi.10.18553/jmcp.2020.26.12-b.s 6. Brodsky RA. Paroxysmal nocturnal hemoglobinuria. In: Hoffman R, Benz E, Heslop H. Weitz J, eds. Hematology: Basic Principles and Practice. 7th ed. Elsevier; 2018:415-424. 7. DeZern AE, Brodsky RA. Hematol Oncol Clin North Am. 2015;29(3):479-494. 8. Harris CL. Semin Immunopathol. 2018;40(1):125-140. 9. Hillmen P et al. N Engl J Med. 2021;384(11):1028-1037. doi:10.1056/NEJMoa2029073 10. Notaro R, Luzzatto L. N Engl J Med. 2022;387(2):160-166. doi:10.1056/NEJMra2201664 11. Risitano AM et al. Blood. 2009;113(17):4094-4100. 12. Hillmen P et al. Br J Haematol. 2013;162(1):62-73. 13. Kelly R et al. Ther Clin Risk Manag. 2009;5:911-921. doi:10.2147/tcrm.s3334 14. Sahin F et al. Am J Blood Res. 2016;6(2):19-27. 15. Zantek ND et al. Am J Hematol. 2012;87(7):707-709. doi:10.1002/ajh.23218 16. Levy AR et al. Blood. 2019;134(suppl1):4803.